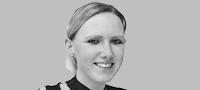 Research interests
Research area: music migrations in the 17th and 18th century, organ music up to the 20th century, organ building in Slovenia, Slovene organ builders up to the 20th century and their activity abroad.
Research Interests
In her dissertation she is studying organs in Slovenia from the beginning till the year 1877. There are 781 organs mentioned in literature and around 310 of them are still present in Slovenian churches. The highest point of Slovenian organ building is 19th century and the least researched is 18th century, therefore special attention is paid to that period. There are many unknown organ builders from the 18th century who contributed to the development of Slovenian cultural history. They mostly came to Slovenian lands from other countries. She is especially interested in research of different aspects of Slovenian organ history and connections to other countries.
She is also organist (she has been learning organ for 10 years); she is also organist at the local parish church conductor of the parish choir (for the last 7 years).
Selected publications
"Orgle na Kranjskem do izteka 17. stoletja" [Organs in Carniola until the end of the seventeenth century]. De musica disserenda 8, no. 2 (2012): 91–106.
Curriculum Vitae
Katarina Trček studied musicology at the Faculty of Arts, University of Ljubljana where she graduated in 2010.  She started her PhD studies at the same faculty under the supervision of Dr Jurij Snoj in 2010. The title of her forthcoming dissertation is: Organ and Organ Music in the Slovenian Cultural History until the Cecilian Movement.