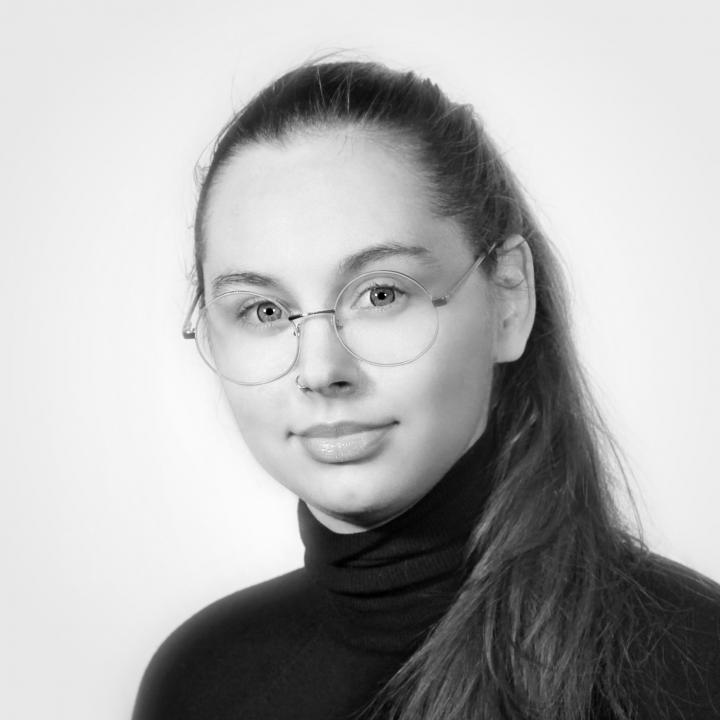 epistemology, music historiography, history of musicology, voice, contemporary vocal practices
Deans Award, The Faculty of Arts, University of Ljubljana (2022)
Erasmus+ student exchange programme - The College of Social and Human Sciences of the NOVA University of Lisbon (September 2016 - January 2017)
Ivana Maričić is a PhD candidate at the Faculty of Arts in Ljubljana and Young Researcher at the Institute of Musicology at the Research Centre of the Slovenian Academy of Sciences and Arts.
Her research focuses on the historical analysis of cultural and intellectual conditions, which laid the foundations for the birth of musicology as a science in Slovenia and determined its development. Following changes in Slovenian musicological thought and permutations of the methodological approach, Maričić aims to open up space for (self-)reflection and a critical analysis of musicology as a social science in itself.
Working for the daily magazine Delo and online magazines such as Kritika (by the Slovenian Institute for Theatre) and Odzven (by the Slovenian Center for Music Information), she regularly publishes concert reviews, critiques and articles.