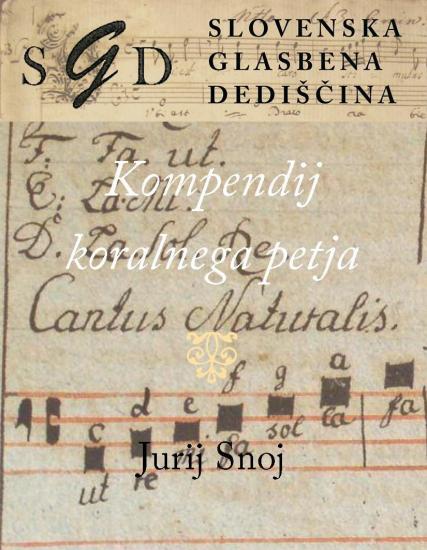 Kompendij koralnega petja. Rokopis 501 iz Frančiškanskega samostana Novo mesto (znanstvenokritična elektronska objava vira s komentarji)
Compendium cantus choralis.
Author: Jurij Snoj
Year: 2012

Compendium cantus choralis is a digital edition of a text book, critically and scientifically representing Plainchant in the Franciscan monastery of Novo mesto; the edition is using the opportunity offered by modern web technology. The Compendium is accessible via five interactively linked levels: facsimile of the original, diplomatic transcription, critical transcription, Slovenian version, and updated summary being a part of the supporting study. With interlinking the levels, the access to a critical evaluation of the Latin original is made available.
---
Author

Publishing House:

Založba ZRC

Publisher

ISBN

978-961-254-420-1

Year

2012

Series

Specifications

internet publication html

E-publications

Permalink