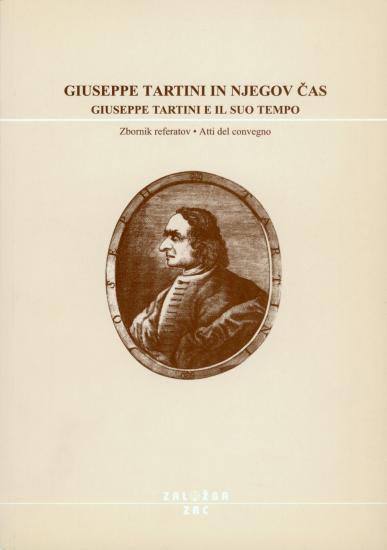 Giuseppe Tartini in njegov čas. Zbornik referatov z mednarodnega kolokvija 5. aprila 1997 v Piranu.
Giuseppe Tartini e il suo tempo. Atti del convegno internazionale del 5 aprile 1997 in Pirano.

Edited by: Metoda Kokole
Year: 1997

Proceedings of the international colloquim held in Piran in 1997. Included are the articles of the following contributors: Veronika Brvar, Boris Horvat, Darja Mihelič, Dalibor Miklavčič, Pierluigi Petrobelli, Pierpaolo Polzonetti, Boris Šinigoj.
---
Edited by

Publishing House:

Založba ZRC

ISBN

961-6182-38-2

Year

1997

Specifications

paperback 16,5 × 23,5 cm 96 pages

E-publications

Permalink