General register of earlier music sources (1600–1850) preserved in the Republic of Slovenia
Collection description: About 6000 earlier manuscript music works survived in the territory of the present-day Slovenia. These, together with a number of extant earlier music prints, now form the general fund of the national early music heritage in Slovenia. Old music manuscripts stored in archives at various locations throughout the area of Slovenia were first inventorised at the Institute of Musicology in the form of a loose-leaf catalogue, containing around 1500 units. In 1993 the Institute joined the international documentation-musicology project RISM (Répertoire international des sources musicales), based in Frankfurt-am-Main, which collects and presents such kinds of materials on an international basis within the series A I (Music Prints before 1800) and A II (Music Manuscripts 1600–1850). For this purpose a regional committee of RISM (the regional group for the inventory of manuscripts, seated at the Institute of Musicology) was founded in 1993 for the Republic of Slovenia. Since then the members of the Institute have continued to catalogue these materials within the most up-to date computer systems, and supplement documentation with additional contents. The results of the RISM project are accessible online: http://opac.rism.info. The work for RISM has no special financing and is performed as part of the infrastructure programme of the Institute of Musicology, as part of projects and program, and is at times supported by state and municipal grants.
Period of creating:
since 1993
Caretaker: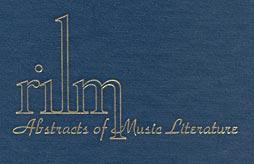 Database of Slovenian musicological literature
Collection description: Inventory of current musicological literature for Slovenia is carried out in cooperation with RILM (Répertoire international de littérature musicale), New York, since 1984; in 1991 a national committee for Slovenia, with a seat at the Institute of Musicology, was founded.
Period of creating:
since 1984
Caretaker: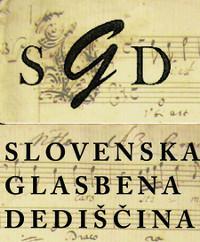 Slovenian Music Heritage
Collection description: The first series of online critical editions of sources and monographs on the national musical heritage.
Author:
Period of creating:
since 2012
Caretaker: